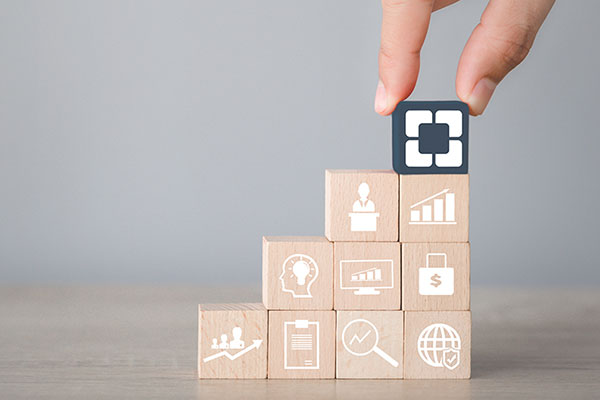 More than ever, companies need to protect the health of their employees as well as their overall organization.
Our Medical Director Program is a strategic advisory service that is led by a Cleveland Clinic Canada Chief Medical Director and paired with a world class team of experts to help companies reduce organizational risk, improve overall employee health and safety, and drive company performance.
For 100 years, Cleveland Clinic has been a global leader in patient care, research, education, medical innovations and healthcare technology. Our program works with large national and global organizations to identify and enact new ways to better employee health, introduce new health technologies, manage infectious exposures and assess occupational risks and insurance-related issues. Most recently, Cleveland Clinic has been a great source of support for organizations during the coronavirus (COVID-19) pandemic.
As your organization's Medical Director and advisor, Cleveland Clinic will provide access to leading global healthcare expertise, including guidance on:
COVID-19 health and safety.

Return to workplace and office (RTW / RTO) planning.
Work-from-home (WFH) planning.
Infectious exposure and toxicology.
Case management approach and algorithms.

Crisis and organizational risk management.
Medical contingency plans and process development.
Pandemic and infrastructure response planning and prevention.
COVID-19: View Canada's Status and Case Progression via Our Daily Dashboard
Using publicly available data from the Canadian government and public health sources, we have provided a visualization of how each province is trending across core metrics including cases, deaths and testing. Based on provincial metrics such as new cases, active cases/ 100,000 and testing positivity, we provide an overall indicator (green/ yellow/ red) that helps signal how each province is trending holistically.
Please note: This dashboard is best viewed via a web-based browser (not Internet Explorer). The dashboard is intended to be used in conjunction with a clinician advisor to appropriately assess data and provide tailored insights. Also of note, while data is updated on a regular basis, it is subject to public availability with consideration that some provinces may not update numbers daily. If you are a corporation interested in applying this tool to your own business to support enterprise decision-making, please reach out to our team.
Ready to Get Started?
For more information on how to work with Cleveland Clinic Canada, please call 416.908.1015 or email [email protected].