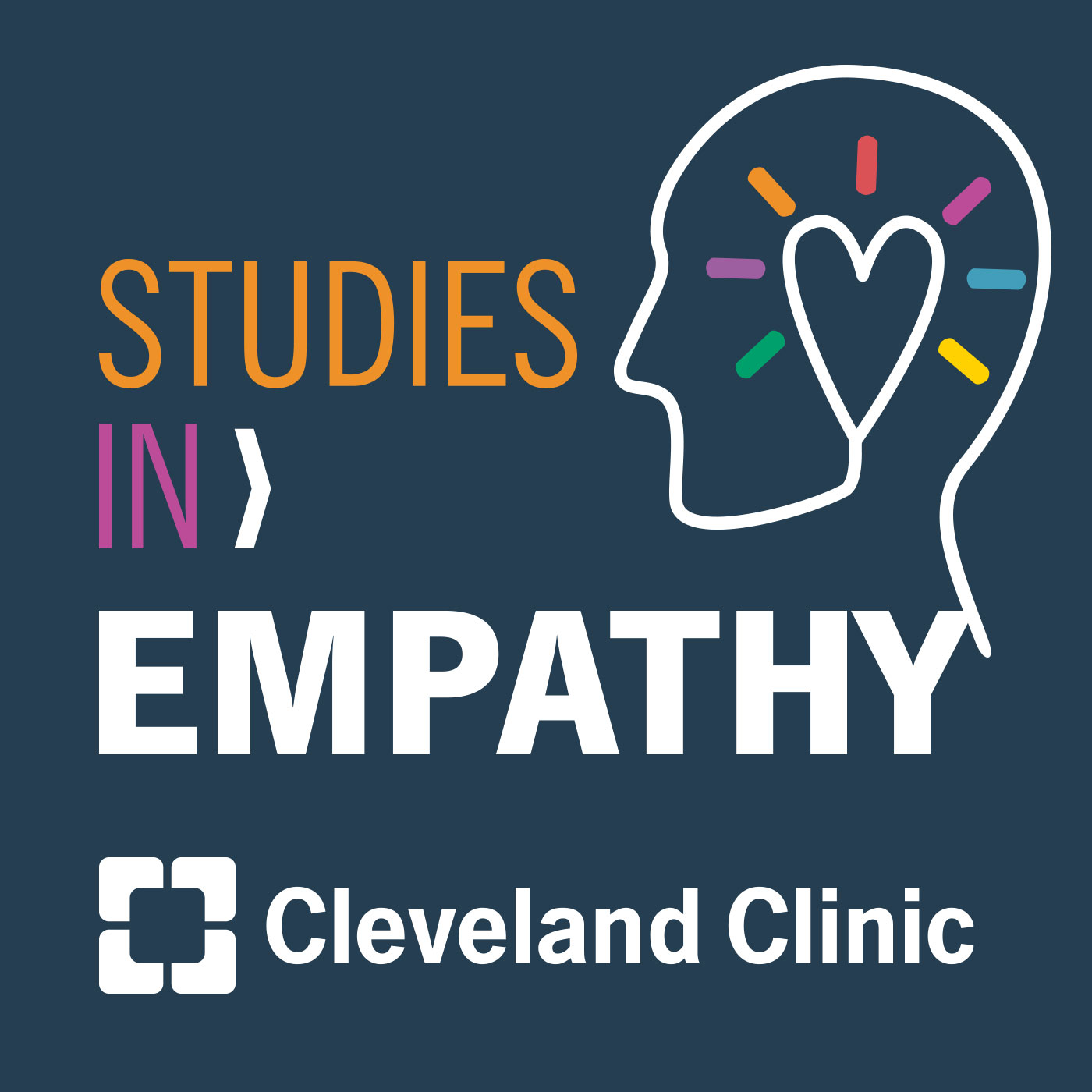 Studies in Empathy
Join Cleveland Clinic Patient Experience leaders and a diverse group of guests as we delve into the human(e) experience in healthcare. Thought leaders share insight, anecdotes, and perspectives on empathy as a functional concept for Patient Experience leadership, and also just about everything else we do in healthcare- quality, safety, burnout, and engagement leadership.
Subscribe:
Featured Episode
The Neuroscience of Empathy
Have you been training your empathy lately? Just like our muscles, we can train ourselves to be more empathetic and there is science to prove it. Listen in as we speak with Dr. Helen Riess, the founder and CEO of Empathetics and Psychiatrist at Harvard Medical School and Massachusetts General Hospital, about the neuroscience and benefits of empathy in healthcare.
Play Now
All Studies in Empathy Episodes
All Studies in Empathy Episodes
July 15, 2022
Art is Medicine
"Hey Alexa, play my favorite song!" You immediately smile and your mood is suddenly lifted. Why is that? Tune in to hear Maria Jukic, a senior director for the Arts & Medicine Institute at the Cleveland Clinic and host, Steph Bayer, explore the science behind the impact art has on our health and wellbeing.
Play Now
June 15, 2022
It's Not the Same As It Was
How do healthcare organizations continue to provide the best patient experience with a burned-out and exhausted staff? Do we still expect caregivers to provide the same level of care they did before the COVID pandemic? Join us in this episode with Sven Gierlinger, Chief Experience Officer at Northwell Health, and Rick Evans, Senior Vice President of Patient Services and Chief Experience Officer at New York Presbyterian hospital, as we discuss the hardships and opportunities we have to evolve the way we support caregivers, patients, and patients' families.
Play Now
May 16, 2022
Bioethicists Help Find the Way
Who do you call for the toughest patient care cases that don't seem to have a clear path forward? In this episode, Dr. Jane Jankowski, Director of the Center for Bioethics and Dr. Georgina Morley, Director of the Nurse Ethics Program at Cleveland Clinic share how they and their teams advise and support the clinical teams in the most complex and distressing situations.
Play Now
April 15, 2022
Empathy is an International Concept
How do you build a facility from the ground up in a new country that maintains the organization's model around delivering empathic care while incorporating the knowledge, experience and expertise of the UK's healthcare professionals? Join Dr. Jim Gutierrez, Chief of Quality, Safety, and Patient Experience at Cleveland Clinic London as he shares the journey of Cleveland Clinic London from inception to opening.
Play Now