Overview
Overview
100% of funds raised by Keep Memory Alive support the Lou Ruvo Center for Brain Health's work in advancing brain science for the benefit of our community.
Patients, families and the community often tell us they don't know Cleveland Clinic is a nonprofit, yet it is only through gifts from the community that the Lou Ruvo Center for Brain Health can offer no-cost educational programming and caregiver support to the Nevada community, as well as amplify our research and treatment efforts.
You can help us foster a brain span that matches our lifespan.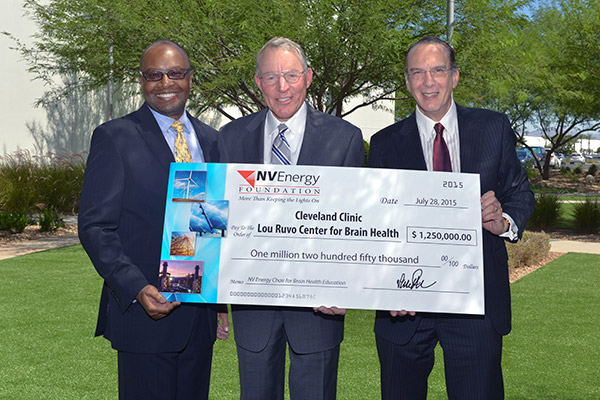 NV Energy supports education programs at the Lou Ruvo Center for Brain Health.
How You Can Support Us
How You Can Support Us
Join Our Table
Love celebrity chefs and good food? Like to eat well and do good? If you're not already receiving information about Keep Memory Alive's events that are filled with food, fun and feel-good, please contact us and join our mailing list.
Learn more about the purpose behind the party. For more information call 702.263.9797 or email us at [email protected].
Annual Marquee Events
Check out the fun from our annual Power of Love® gala in Las Vegas or our Summer Social and Rodeo on the shores of Lake Tahoe.
View Images from our Power of Love® Gala
1

of

4
Power of Love Gala
The gala is much more than a party. It's an annual celebration of life that was created to raise money for Cleveland Clinic Lou Ruvo Center for Brain Health's programs and services.
Imagine the finest evening of first-rate headliner entertainment, food prepared by celebrity chefs and wine chosen by master sommeliers. Now imagine that same evening in the entertainment capital of the world: Las Vegas.
Chefs have included Mario Batali, Tom Colicchio, Scott Conant, Todd English, Thomas Keller, Emeril Lagasse, Giada De Laurentiis, Michael Mina and Wolfgang Puck. Our guests have been entertained by George Benson, Andrea Bocelli, Michael Bublé, Celine Dion, Snoop Dogg, Gloria Estefan, Cee Lo Green, Enrique Iglesias, LL Cool J, Lenny Kravitz, Barry Manilow, Martina McBride, Lionel Richie, Robin Thicke, Stevie Wonder and many other luminaries.
A Weekend in Tahoe to Keep Memory Alive
Keep Memory Alive Chairman and Founder Larry Ruvo and his wife and Keep Memory Alive Board Vice Chair, Camille Ruvo, along with the McGill family, resurrected the Glenbrook, Nevada rodeo in 2000 after it had been discontinued in 1965.
Now, each summer this iconic rodeo features barrel racing as well as bull and bronco riding. Carnival games, a face painter and a watermelon eating contest delighted kids, while a Western-style barbecue and a silent auction captivated the young-at-heart.
Saturday afternoon, some guests enjoy a picnic at the home of Financier and Philanthropist Michael Milken and his wife Lori Milken. Saturday evening, the Ruvos open their beloved Shakespeare Ranch to world-renowned restaurateur Emeril Lagasse, who saddles up in the kitchen to prepare an extraordinary dinner. Guests enjoy the best of his signature cuisine accompanied by a selection of fine wine and spirits.
100% of the funds raised throughout this memorable weekend support the work of Cleveland Clinic Lou Ruvo Center for Brain Health.
Keep Memory Alive Event Center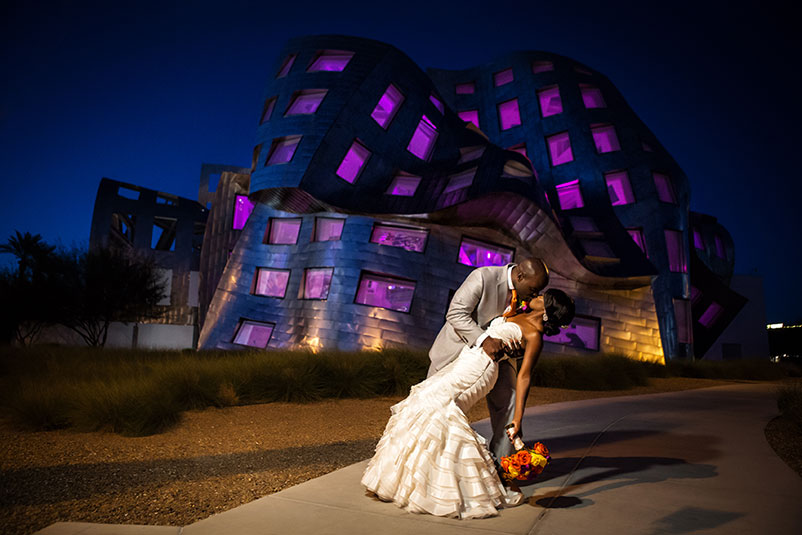 From the mind of world-renowned architect Frank Gehry, the breathtaking Keep Memory Alive Event Center, located on our Lou Ruvo Center for Brain Health campus, is as iconic as it is unique.
The event center is available for rent by the public, and a portion of revenue generated supports the Lou Ruvo Center for Brain Health.
Learn more about the renting the space or call 702.263.9797 for more information.